"Encore"
(Ch Surenuf A War Dancer X Shenandoahs Diamond in the Ruff)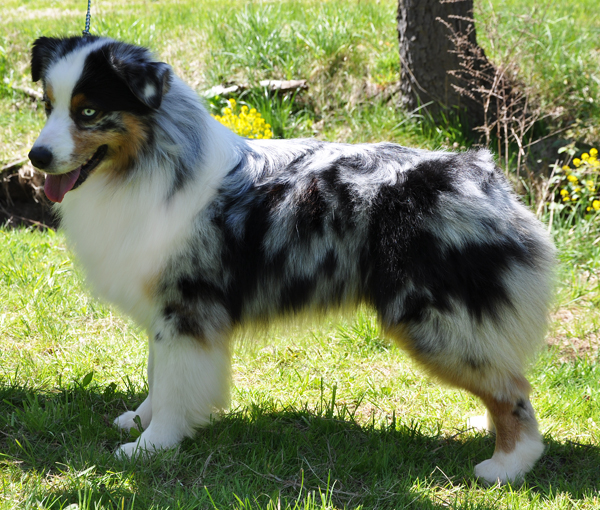 Stats:
DOB: 4/9/09
Full dentition/Scissor Bite
OFA Hips: Good
OFA Elbows: Normal
Eyes CERFed Clear Yearly
HSF4: Carries a Copy
MDR1: M/N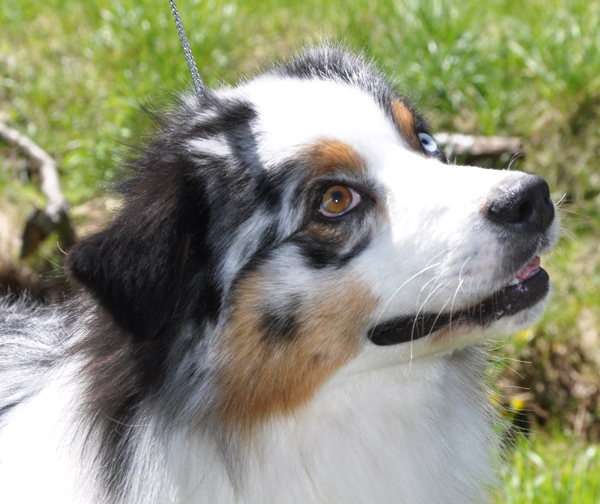 Encore had a rough start to life but has blossomed into a wonderful little boy with tons of promise! He is quite the grinner and has an extremely loving and sweet temperament. His sound conformation and amiable personality make him a breeder's dream! We are looking forward to his show career!

Encore is available at stud to approved females.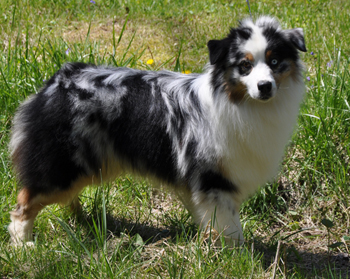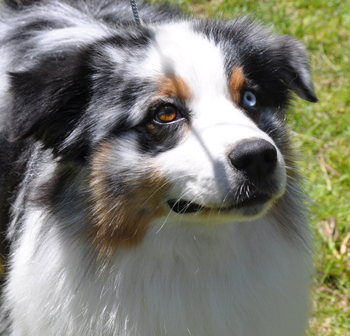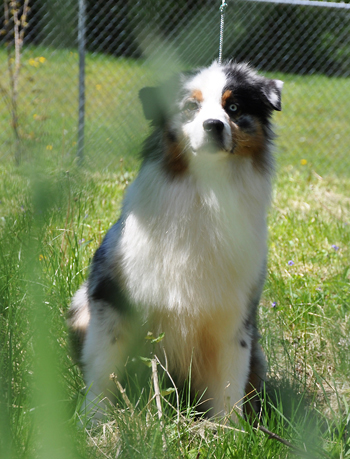 Click to show Pedigree
Ch Surenuf A War Dancer
Ch Gefions Kissing Bandit
Ch Propwash St Elmos Fire
SVCH WTCH Ch Beauwoods Rustlin in the Sun UDT RD RV-N
Propwash Bayshore Fogbow
Ch Gefions Revolution
Ch Propwash Ebbtide Zinfandel
Gefions End of Innocence
Ch Rockin Ks Diamonds and Tears
Ch Marquis Hot Gem for Rockin K
Ch Seneca Suns War Dancer CD STDs
Ch Marquis Diamond in the Ruff
Rockin Ks Little Bo-Peep
Ch Wayjur of Didgeridu Alibi Too CDX STDs
Ch Rockin K War Dancers Princess
Shenandoah Diamond In the Ruff
(8 AKC pts 1 major)
Ch Shenandoahs Point in Time RE CD
Ch Briarbrooks Case in Point
Ch Briarbrooks Valedictorian
Briarbrooks Oh My Oh
Ch Shenandoah Free as a Bird CDX RE AX AXJ PT TT
Ch Briarbrooks Te-N-Te
Shenandoah Summer in Kokamo
Ch Bofelli Jewel of the Desert
Ch Baysores National Enquirer
Ch Paradox Propaganda
Ch Bayshores Jones New York
Ch Bofelli Diamond in the Skye
Ch Terra-Blue Just Too Hot DNA-CP
Ch Legacy Skye Bofelli HIC ROMXII