"Aries"
(Ch Gefions Kissing Bandit X Ch Rockin Ks Diamonds N Tears)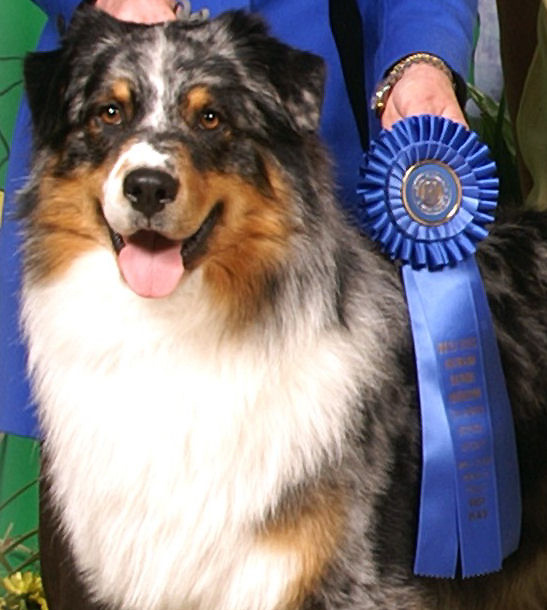 Stats:
11/15/02-2/22/17
Full dentition/Scissor Bite
OFA Hips: Good
OFA Elbows: Normal
Eyes CERFed Clear Yearly
HSF4: Carries One Copy
MDR1: Mutant/Normal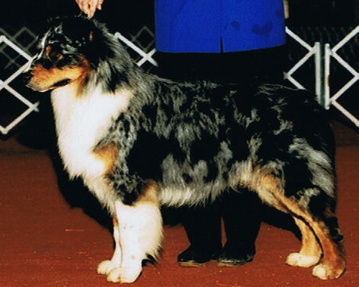 Successes:
Won the large Open Blue Merle Dog Class at 2005 USASA Nationals
Sire of multiple champion and performance titled offspring
Sire of working therapy and service dogs

Aries had one of the sweetest happiest temperaments I've ever seen in an aussie. He desirds so much to please but was also a complete goofball. Even starting into those veteran years, he still acted like a puppy with his antics. He tended to pass on his charming good looks, goofy and sweet personality, and his classic aussie grin.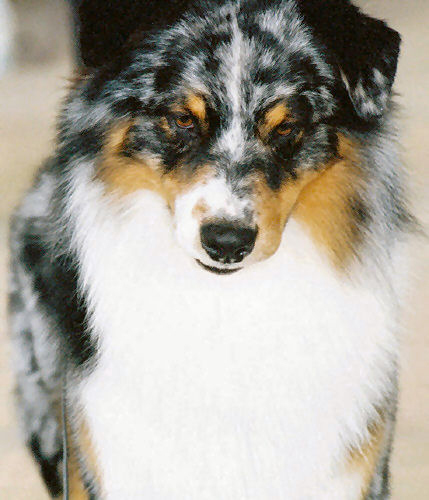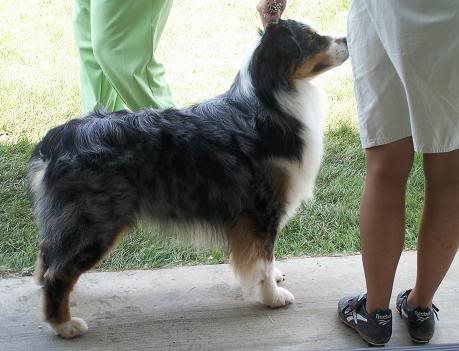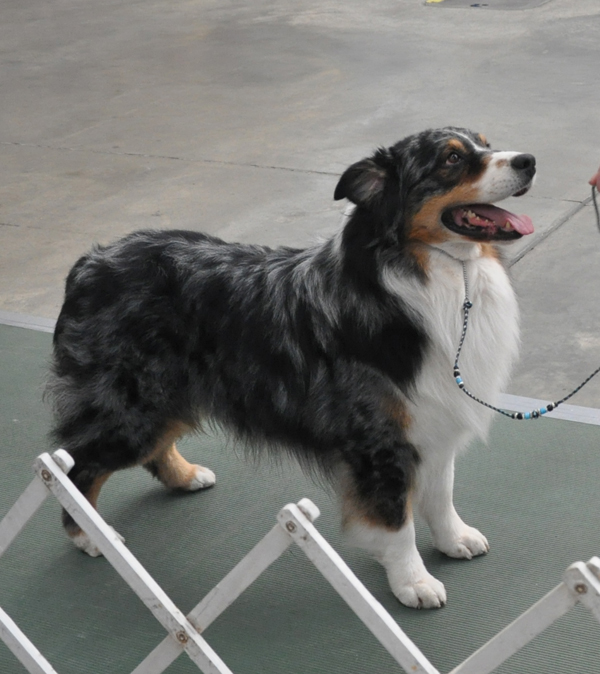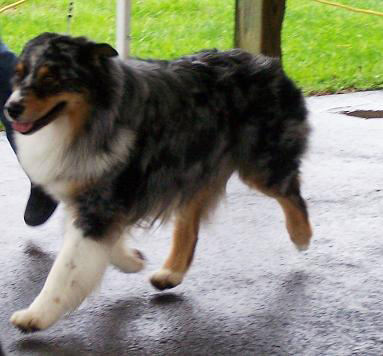 Click to show Pedigree
Ch Gefions Kissing Bandit
Ch Propwash St Elmos Fire
SVCH WTCH Ch Beauwoods Rustlin in the Sun UDT RD RV-N
Ch Sunspot of Windermere
Ch Peppers Special K
Propwash Bayshore Fogbow
Ch Propwash Sambal
Ch Propwash Capriole of Bayshore
Ch Gefions Revolution
Ch Propwash Ebbtide Zinfandel
Ch Tri-Ivory Ebenezer CD
Ch Propwash Boomerang Tangrey
Gefions End of Innocence
Ch Willowoods Ciara Night Moves CD
Gefions Fire On
Ch Rockin Ks Diamonds and Tears
Ch Marquis Hot Gem for Rockin K
Ch Seneca Suns War Dancer CD STDs
Ch Hot Toddy of Emerald Isle
Seneca Suns Sunflower
Ch Marquis Diamond in the Ruff
Ch Hot Toddy of Emerald Isle
Ch Best Regards of Windermere CD STDs
Rockin Ks Little Bo-Peep
Ch Wayjur of Didgeridu Alibi Too CDX STDs
Conjurer of Didgeridu
Waya of Hazelwood CD
Ch Rockin K War Dancers Princess
Ch Seneca Suns War Dancer CD STDs
Winchesters Miesha